What is search console?
Google Search Console is a free service offered by Google that helps you monitor and maintain your site's presence in Google Search result. You don't have to sign up for Search Console for your site to be included in Google's search results, but doing so can help you understand how Google views your site and optimize its performance in search results. The tool gives webmasters the ability to find out if there are any specific problems that could be detrimental to being listed properly in the search results. These problems could be about how secure the website is if there are errors crawling the website if there's unnatural linking, and much more.
Why do you need Google Search Console?
The tools that Google provides are free and are a guide to allowing a webmaster to find out if their website is being properly seen, but also there are resources to help with:
Finding out if your website has crawl errors. If you've got crawl errors, you might be sending visitors to web pages that have no content. You want your visitors to find information fast, and with no problems, so in knowing your crawl errors, you can fix the problem by properly redirecting content, or informing Google that it's been permanently deleted.
Optimize your website for speed. Ideally, and according to Google, your website should be loading at a speed of about 1 second. The analysis tool allows you to check what you need to do in order to speed up your website.
Informs you whether your website has malware. Google has your back. If your website has been compromised, then you'll receive a notice via email and in Google Search Console about the problem. Usually, if Google found a problem, website visitors will be given a warning to protect them until you've cleaned up the malware or virus.
Informs you if Google can render your website properly. Some plugins or tutorials wrongly implement CSS and JavaScript blocking techniques that will not allow Google to crawl your website as thoroughly as needed. Google will tell you if you've got code blocking them from seeing your website, so you can fix the problem.
How to integrate Google Search Console with your WordPress site
In order to integrate Google Search Console with your site, you will need to add your website, as well as your website's sitemap. The reason is that the sitemap — sitemap list the web pages of your site to tell Google and other search engines about the organization of your site content. Search engine web crawlers like Googlebot read this file to more intelligently crawl your site.
Also, your sitemap can provide valuable metadata associated with the pages you list in that sitemap: Metadata is information about a webpage, such as when the page was last updated, how often the page is changed, and the importance of the page relative to other URLs in the site.
Submitting and verifying your website with Google Search Console
Step 1: Go to Google Search Console.
https://www.google.com/webmasters/tools
You will need to have a Google account or sign up. The tool is free to use, and the only emails you receive will be if there are any crawl issues with your website.
Step 2: Submit your website.
Add your preferred domain — with or without the www in the URL.
Step 3: Verify your website.
Go to manage property -> Verify this property
There are many alternatives that you can use to verify your site.
HTML tag: Copy the code into a notepad or plain text editor. Then copy only the long sequence of letters of numbers.
Domain name provider: Sign in to your domain name provider.
Google Analytics: Use your Google Analytics account.
Google Tag Manager: Use your Google Tag Manager account.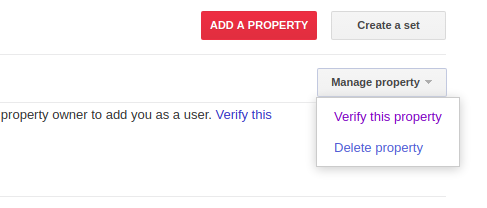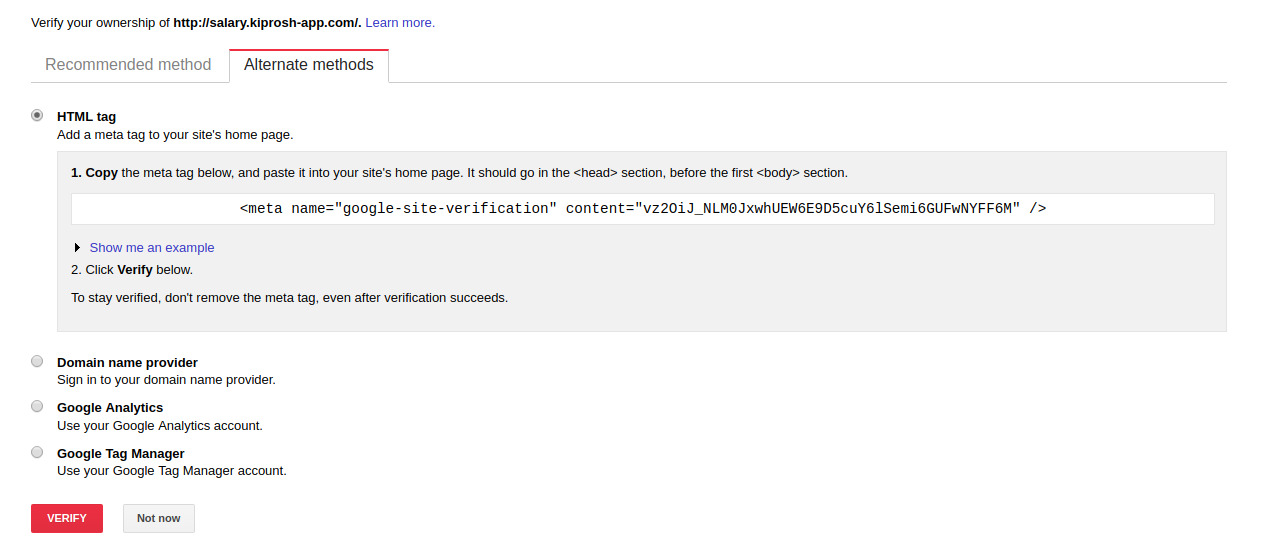 After selecting your prefered way, you can verify by clicking on verify button.

Congratulations! If you've gotten the success message in Google Search Console, you can proceed to the next steps.
Step 4: Go to your Google Search Console messages.
Google will immediately send you a message and give you a checklist on what to do similar to the image below. Follow each of the messages.
This list will ask you to add all URL variations of your website and set your preferred URL, whether it's www or non-www, or even HTTP or HTTPS if you have SSL set up. You'll also set a target country and default language for your website.
Step 5. Submit your sitemap to Google Search Console
In Google Search Console, to submit your sitemap, you will go to the section under Crawl -> Sitemaps.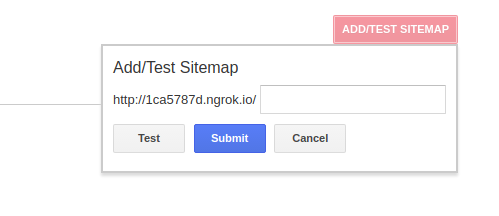 Make sure to add the exact URL path in.
Now your site should be properly integrated with Google Search Console. Depending on the size of your website (how many pages your site has), Google could take a few days to a few weeks to crawl your website.
Reference link by Nile Flores. Thanks to Nile Flores!