Hi Everyone,
Writing something after a very long time. I always wonder as to on what topic should I write as I'm amidst the best techies and knowledgeable members in office currently. I feel that technical wise you guys share a very good learning stuff here on Knowbuddy.
But when it comes from an HR perspective, there are hardly any technical terms that HR's use.HR is basically connected with understanding human psychology and accordingly helping employees to solve all their queries and managing the entire employee life cycle.
Different people react differently on different situations.We HR's have to react and behave differently from person to person. Sometimes we have to control our actual behaviour in certain situations with great difficulty & we are unable to say the opposite person to keep patience and trust on us for getting his/her query been resolved on ASAP basis.
How many of us actually do this? Many of us, I guess. We all simply try to hide our true selves and pretend and act artificial at our workplace.
That is what the title suggests. We become a different personality at work and pretend most of the times and do not express our feelings freely.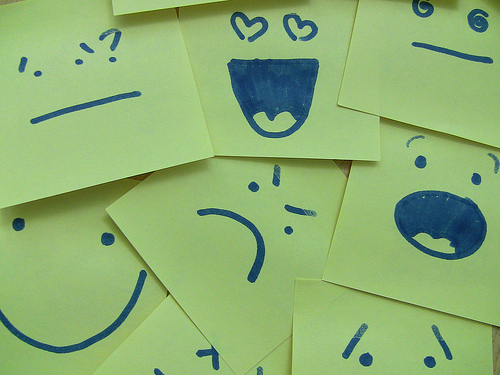 Here I would like to give an example of this flop movie of Ranbir Kapoor and Deepika Padukone starrer i.e, Tamasha. Despite of this movie being flop, it had a very nice plot which projected the facts of real life situations. I know many of you would not have watched it. The story is about Ved(Ranbir's Character), who loses his true individuality in the process of coping up with the Corporate Rat Race and goes through a lot of emotional disturbances during the tenure and later realises who actually he is and what he actually aims to do in life as he is unable to express his true feelings at work.
By this I would just like to say that never suppress your emotions as what I have learnt in past 4 months is that we at Kiprosh would want all our associates to have a very open mind, free and a strong bonding with everyone including the Senior Members as well. We must adopt the following principles with Kiprosh 2.0 Concept which is:-
1)Honesty in all aspects. 2)Respect for Everyone. 3)Free to discuss problems. 4) Empathy towards all. 5) A good work life balance and a lifetime memorable bond with us.
I also learnt that here, there is no bossy attitude from the "Boss" which is generally prevalent in most of the companies these days and instead, here, they share their happiness with all the members just like a family and value the feedback of the associates the most. Its a great motivating factor for me personally which makes me work with great enthusiasm and I actually wait for coming down to office and start my work.
I also get to see that all the members always have gratitude towards each other and we want to continue the same in future as well. Hence with new recruits also, the psychometric test, which I guess most of you must have written during your selection process, is given the top most priority in the screening process. We want to continue hiring the best Kiproshers like all of you and contribute in achieving our Mission which is:- "Making World More Productive".
I hope that none of us ever have any constrained behaviour at office and always continue to have healthy relations with great team spirits so that we continue to make the world fall in love with our craft...!!
Everyone is unique so just celebrate yourself every day..........!!