It was the third Friday of March 2021, the beauty of the spring season was at its peak in the northern part of India. I was sitting in front of my laptop on a zoom call when I saw my name popping up on my laptop screen. I had won a Spotlight Award for the Bright Beginning. I was over the moon after seeing my name. But where did it all begin? Let me walk you through my journey from a fresher to a professional.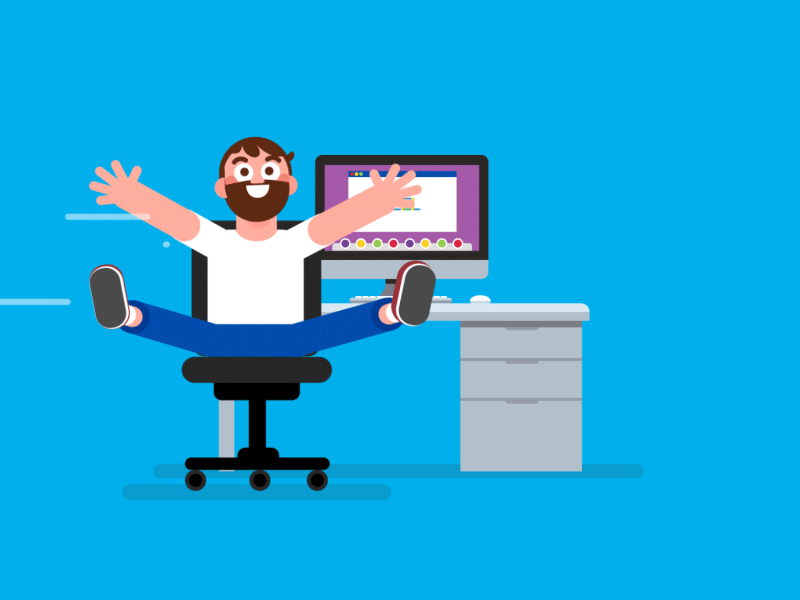 Naive to the corporate world, I stepped into the world of technology with excitement, unaware of its complexities. In college, we get theoretical knowledge about a lot of things. Yet, that knowledge is not adequate once you start working on a live project. At times, you might feel that what you know is very little. At Kiprosh, I never got those first-job jitters or felt like an outsider. And this is where a good onboarding process plays an important role.
The Beginning
Initial Training
In my case, I joined as a Trainee QA Engineer with zero practical knowledge of testing. However, I had self-confidence due to theoretical knowledge. My training began. I learned about different testing techniques, methodologies such as Agile, processes like OKR, and various tools like Postman, JMeter, and Trello. I started learning Selenium WebDriver for Web Automation. This training helped me improve my skills as a QA Engineer.
The Challenge
I learned various software testing techniques during my training. But it was a completely different ball game when I started the actual testing on a live project. We all can relate to what Sir Isaac Newton said, "What we know is a drop, what we don't know is an Ocean." This holds true especially if you are a fresher, regardless of the industry you are working in.
The first step was to join a complex live application, after three months of training. The project required many new feature implementations and releases. The stakes were high, and so were the expectations from the team, to deliver software with 100% accuracy. Although I had learned a lot, given several tests to check my skills, now the real test started. Coming from college and joining a demanding project, I wasn't ready to adapt that fast.
The Mistake and RCA
As a fresher, I had no practical experience with all the responsibilities of a QA. A few weeks after joining the project, I made a severe mistake. Before I could realize the gravity of the situation, I got quick feedback. Honestly, I got taken aback by the response. When I thought about the problem, I got introduced to a beautiful concept, Root cause analysis (RCA).

As the name indicates, RCA is concerned with identifying the source of a problem and finding its solution. As a result, the problem gets addressed at the root level where the actual cause exists.
Instead of getting disheartened, I learned about RCA. It helped me understand the problem. Proper guidance from my team helped me to correct the mistakes. If it had happened in college, I would have got punished. But in the corporate industry, if we make mistakes, we receive feedback and areas for improvement. So correct them just in time because, in the end, we all work for the betterment of the project and teams.
The Learning
Teamwork is Crucial
During college, we get exposure to various technologies included in our curriculum. But, we are hardly taught about the "execution" processes that can make us better professionals in our work. They say, "Necessity is the mother of invention.". In my work, I had the opportunity to collaborate with global customers after joining the project, which made me ambivalent due to my lack of experience. I was fortunate to have good team members, and they always helped me improve my technical and soft skills. Also, I got timely suggestions from within and across teams.
Importance of Asking Questions
We are afraid to ask simple questions most of the time assuming they might be silly and how we would be looked upon. Due to this hesitation, we don't learn and grow. It is always good to request suggestions, get feedback, and vice-versa. We should always ask the silliest question if it can benefit us in any way. It boosts our productivity and efficiency. Eventually, we should avoid labeling our questions as "silly", and get into the mode of "listening more, asking more" for better clarity.
Collaboration is the Key
In order to foster a healthy workplace, it is essential to express yourself through the correct choice of words and actions. Also, a lack of collaboration can lead to communication gaps.  I would like to introduce Objectives and Key Results(OKR) at this point because it helped us to improve team collaboration.
OKR is a goal setting framework used by individuals, teams, and organizations to define measurable goals and track their outcomes.
OKR gave me the opportunity to do a frequent cross-team collaboration. It aided me in improving my teamwork abilities. Incorporating OKR enriched my thought process. I went the extra mile by collaborating on organization-level initiatives, which helped me grow and learn.
The Growth
The Transformation
I had joined as a pure functional QA Engineer and had basic training in Web Automation. As time progressed, I started learning and working on various tools such as Git and TFS for test management based on the project's needs. In addition, I continued learning advanced concepts in Selenium WebDriver.
My organization had created a personalized learning path for every associate by collaborating with Udemy. As per the demand of the role, my aspirations, and areas of improvement, my learning path had various courses. I learned Mobile Automation using Appium and completed different courses related to Quality Assurance. Once I completed the essential learning of the Mobile Automation course, I got the opportunity to do mobile automation in our project. With the help of my mentor, I started working on the same.
Time Management
My priority was functional testing, so I could not continue contributing to automation after a few days. However, someone had said during the 1600s,"Where there's a will there's a way." So I started planning on the micro-level and tried to put it in place after failing numerous times. Finally, with slight improvement, I started handling functional and automation testing for the app. Now I can guarantee that doing work with proper planning or without has a massive difference in the outcome.
Practice, Practice, Practice...
As they say, "Practice makes a man perfect." When you do something many times, then you become good at it. After working on Mobile Automation for a whole quarter, I had gained an ample amount of confidence in doing Mobile Automation. It motivated me to share my learning experience. Later I took an organization-level session on the same. That was the result of continuous practice.
The Journey is still on
I have faced many challenges with each passing day, which made me nervous and frightened at times but mostly excited. Working under many mentors and asking questions at each step, I've learned a lot. Now I can handle the entire project's testing by myself, and this exciting journey is still on.
The Great Mahatma Gandhi once said, "Live as if you were to die tomorrow. Learn as if you were to live forever." If a nervous boy like me coming from the vernacular medium can make it this far, any fresher can do it. You only need to keep moving forward, make mistakes and learn from them.