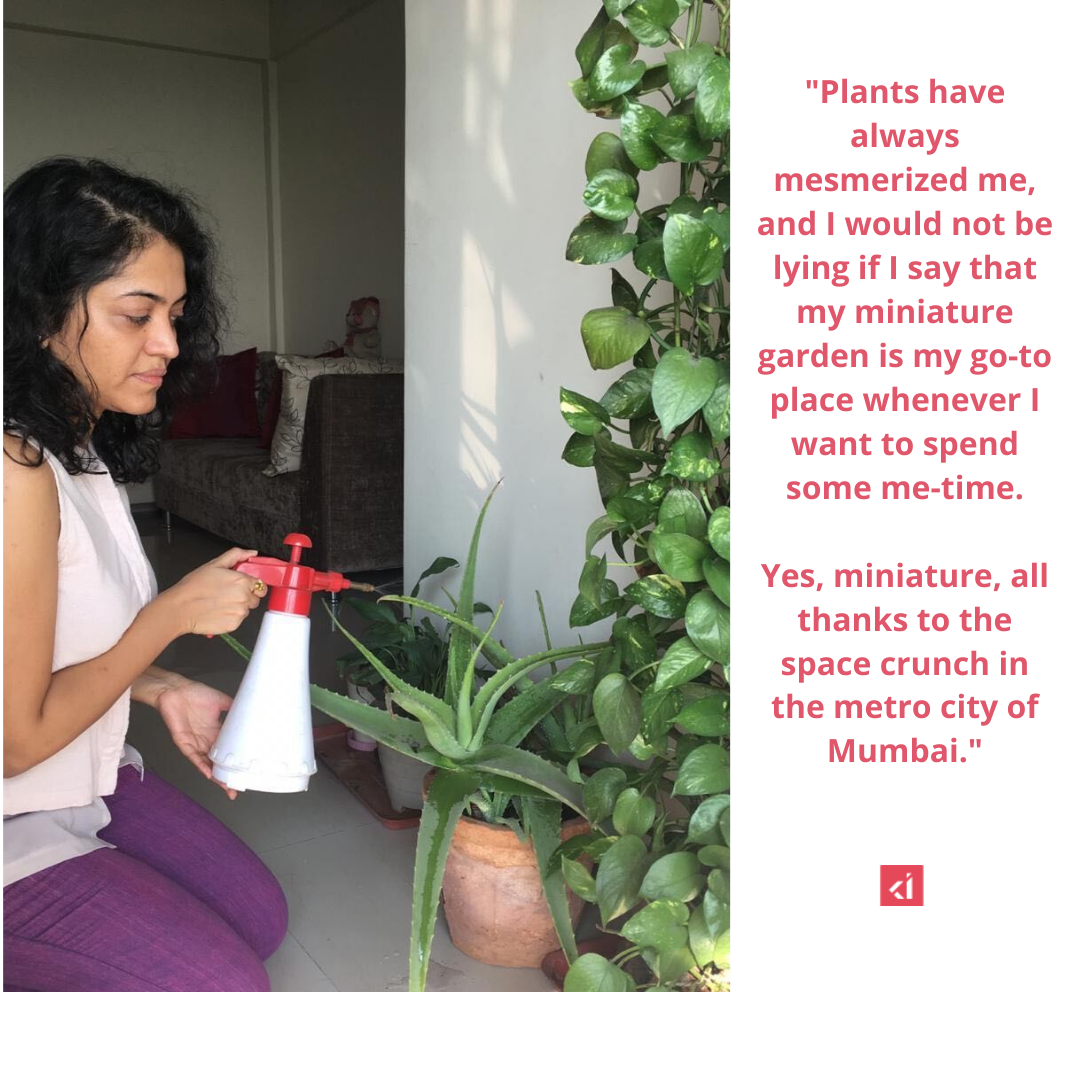 My impression of Prachi Desai of a boundless creative spirit was so true. Not only this Kiprosher is a beautiful singer but also excels in the art of gardening.
Prachi Desai, working at Kiprosh as a head of QA for more than 4 years now, shared her experience with me about work, culture & life at Kiprosh.
Q: Can you tell something about your daily work at Kiprosh?
Prachi: To work in a function where you are the last person standing in the way of a product being shipped to our customers is both, thrilling and daunting.
As a head of software quality assurance team with my group of passionate testing ninjas (both manual and automation), I am responsible to ensure that we ship a useful and quality product every sprint.
Q: What is it like working with Kiprosh?
Prachi: I read somewhere that "the amount of sunlight received by every leaf of a tree is the same, as the leaf grows in the direction of the sunlight."
I believe an organisation is also like a plant that grows into a tree. And the employees are the leaves. For a plant to grow, each leaf must grow on its own. And that is what Kiprosh has provided to me. Not only that, but Kiprosh also recognises, rewards and encourages each individual and this provides an amazing environment to the professional growth of everyone.
Q: What benefits does the culture at Kiprosh provide you?
Prachi: Kiprosh as a company truly believes in incorporating the core values like Integrity, Trust, Team Spirit, etc. from the roots to the core of the company. Trust amongst everyone provides all of us with a lot of freedom and flexibility in working style, especially working "remotely". Having flexible working hours and the ability to work remotely really helps me to strike a perfect work-life balance.
Q: What's your most important learning here at Kiprosh?
Prachi: That it's OK to fail, but what is more important is to learn and to improve. And to not repeat the same mistakes. The leadership team at Kiprosh trusts your actions and work, believes in you, thus letting you get the best learning out of your falls and highs. Also, your team is your most important asset, and it's in continuous training & upskilling individuals, that you develop yourself.